Standard Gauge
Headquarters: Boyle, MS
Years of Operation: 1896-1900
Predecessor Roads: L. V. Boyle & Co.
Successor Roads: Yazoo & Mississippi Valley
Miles Operated: 19
Locomotives Owned:
Equipment:
1 locomotive, 6 freight cars, 13 misc. cars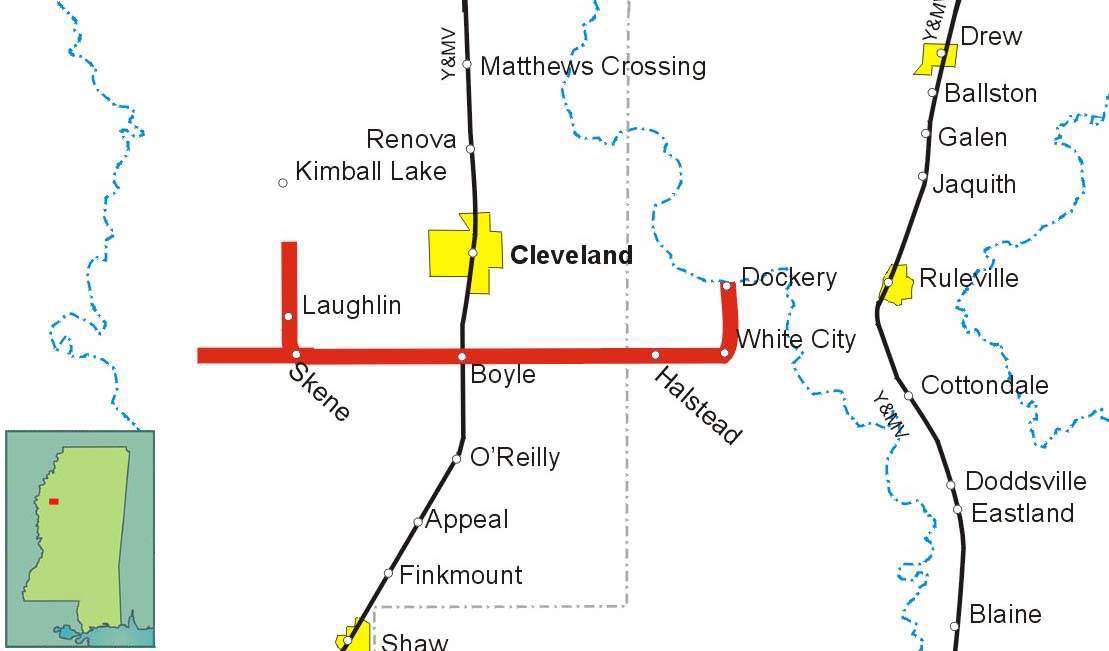 Click Map for Larger Version
History by Tony Howe:
The Boyle & Sunflower River Railroad was incorporated by the L. V. Boyle & Co., who owned a large sawmill at Boyle, just south of Cleveland, MS. The line was built east from Boyle to a landing on the Sunflower River at Dockery and west from Boyle to timber owned by the company near Lake Kimball. The Y&MV bought the line in 1900.