Standard Gauge, 56 to 75-lb rail
Headquarters: Gulfport, MS
Years of Operation: 1882-1925
Predecessor Roads: Columbia, Lumberton & Gulf
Successor Roads: Illinois Central
Miles Operated: 307.56
Route: Gulfport, MS to Jackson, MS- 161.06 miles
Maxie to Columbia to Mendenhall- 104.75 miles
Saratoga to Laurel- 41.75 miles
Locomotives Owned:
Equipment:
June 30, 1914- 46 locomotives, 18 passenger, 4 combines, 7 baggage mail & express, 4 parlor, 1 office car, 271 box, 1145 flats, 1 reefer, 16 cabooses, 76 service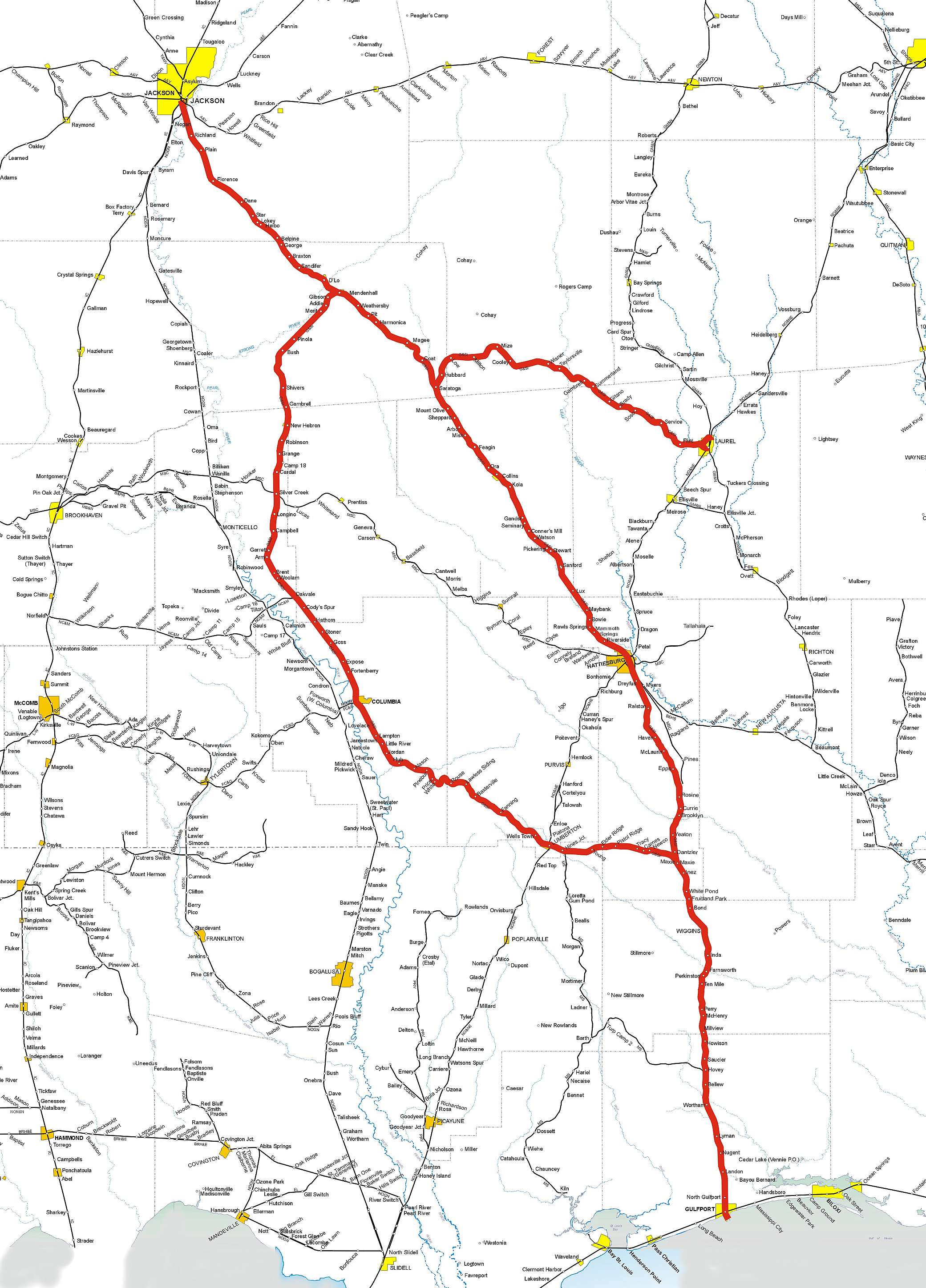 Click Map for Larger Version
The Gulf & Ship Island was incorporated on February 23, 1882 to build from Jackson, TN to Gulfport, MS, 380 miles.

The first section to open from Gulfport to Saucier was completed about 1890. The line was finally completed to Hattiesburg January 1,1897, and opened from Hattiesburg to Jackson on July 4, 1900. The Laurel & Northwestern was bought from Eastman, Gardiner & Co. of Laurel in 1899 and extended from Taylorsville to Saratoga by the G&SI. The Columbia, Lumberton & Gulf was acquired in 1899 and extended to Columbia, and completed from Columbia to Mendenhall in June 1906. The G&SI was sold to the Illinois Central in 1925.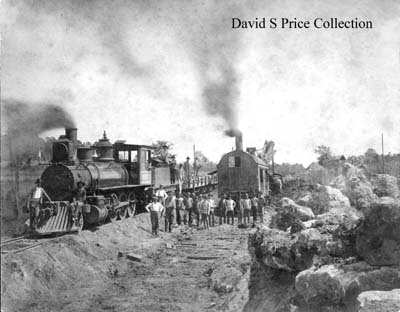 G&SI No. 3, a former Pennsylvania 2-8-0, on a work train in 1900 as a steam shovel works on digging a rock cut just south of Jackson.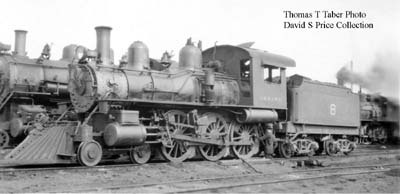 G&SI ten-wheeler 8 at Jackson on Sept. 2, 1923.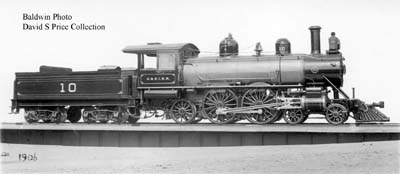 Builder's view of Atlantic-type (4-4-2) No. 10.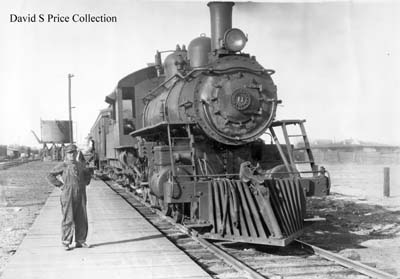 Engineer T. T. Payment poses with 4-4-2 No. 11 after arriving at Gulfport in the early 1920's.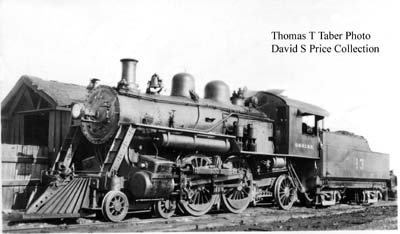 Atlantic 13 at Jackson on Sept. 4, 1923.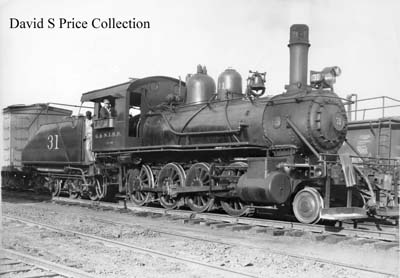 2-8-0 No. 31 switching cars in the yard at Jackson in 1925.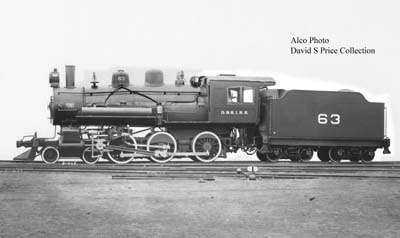 Builder's portrait of G&SI 63, an Alco-Brooks 4-6-0.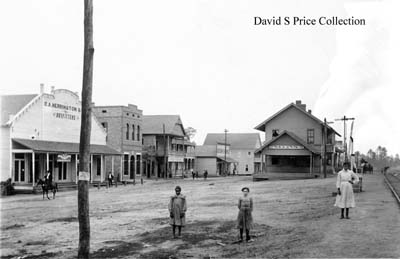 Postcard view of the G&SI depot and downtown Wiggins before 1910.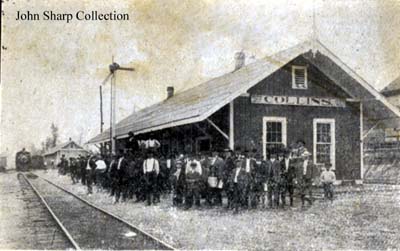 Postcard view of the G&SI depot at Collins and approaching train in 1907.