36" Gauge
Headquarters: Greenville (Washington County)
Years of Operation: 1876-1881
Predecessor road: none
Successor road: Georgia Pacific
Miles Operated: 43.5
Locomotives Owned: 3
Equipment:
2 locomotives, 1 passenger car, 2 box, 10 flats, 2 work cars in 1879
2 locomotives, 1 passenger car, and 41 freight cars in 1881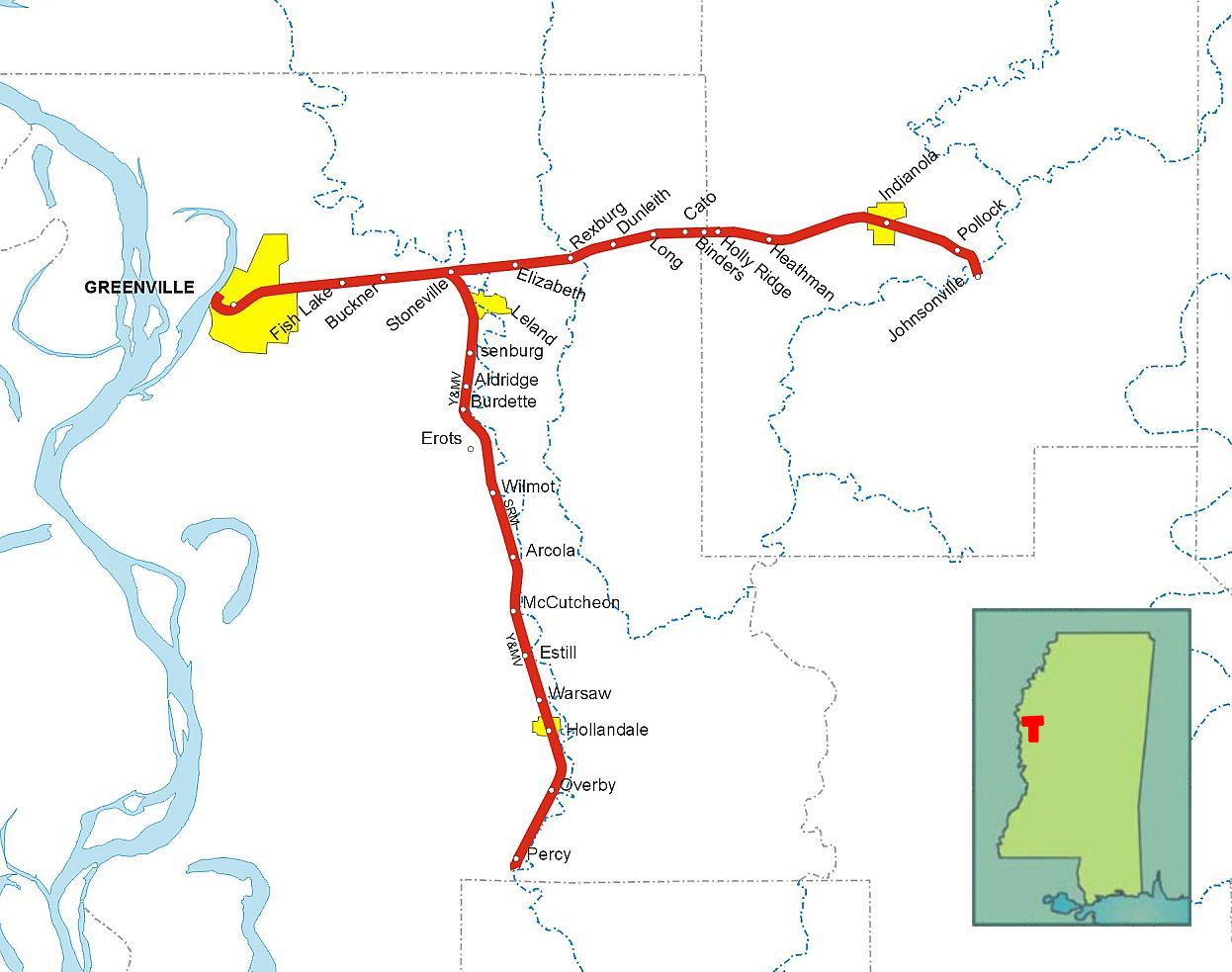 Click Map for Larger Version
History by Gil Hoffman:
The line was chartered on March 5, 1872, as the Arkansas City & Grenada Railroad and on March 4, 1873, the name was changed to the Greenville, Columbus & Birmingham Railroad. the line was opened to Stoneville, Mississippi, 10 miles, on May 4, 1878 and to Johnsonville on September 2, 1881.
In 1881 the railroad owned 2 locomotives, 1 passenger car and 41 freight cars. It was owned by the Greenville Construction Company and the president was C. P. Huntington, the treasurer, Henry P. Irish and the chief engineer, T. S. Anderson.
In late 1881 the railroad was sold to the Richmond & Danville Extension Company and was merged with the Georgia Pacific Railroad as their Mississippi Division.