Standard Gauge
Headquarters: Leland, MS (Washington County)
Years of Operation: 1902-1916
Mill Capacity: 90,000 ft/day in 1917
Miles Operated: 11
Locomotives Owned:
Equipment:
2 locomotives, 50 cars, 1 Monoghan log loader, 1 Detroit skidder and loader in 1910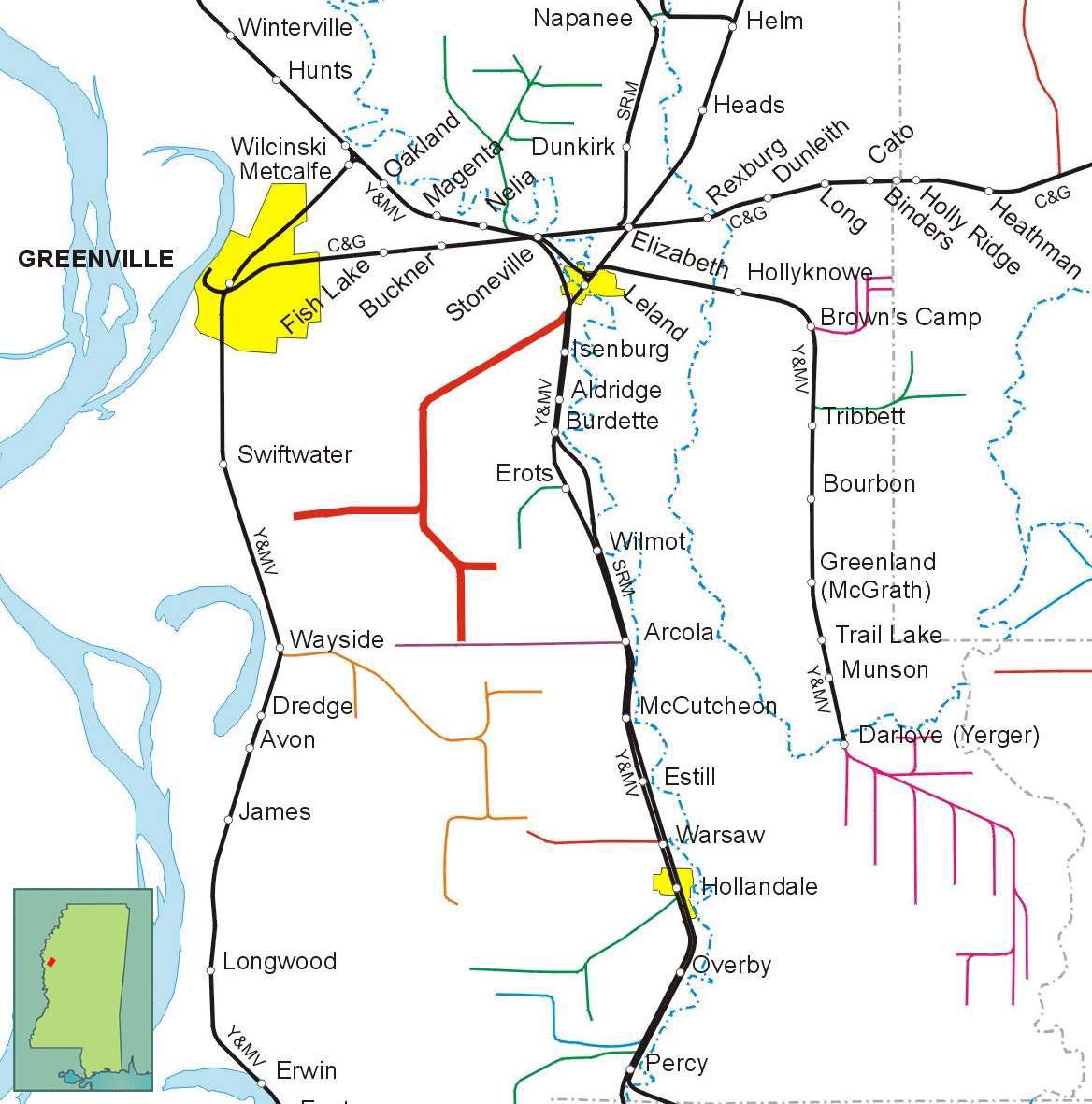 Click Map for Larger Version
History by Tony Howe:
Darnell-Love Lumber Co. built a mill at Leland in 1902 and incorporated the Leland Southwestern Railroad on August 30, 1906. The company signed a contract with the Y&MV to help build the LSW, where Y&MV obtained ownership of the railroad and leased it back to Darnell-Love Lumber Co. The Leland Southwestern was never operated as a common carrier, and Y&MV never operated the branch itself. The lumber company also logged off of the Y&MV branch running southeast from Leland and was likely to be the reason that branch was constructed. The lumber company ceased use of the Leland Southwestern in 1916 and removed the track shortly thereafter. A tract of timber was bought at Panther Burn and railroad logging operations conducted there in 1920-21. Darnell-Love Lumber Co. sold out to Turner-Farber-Love on January 18, 1922.
For more information:
See court case involving abandonment of Leland Southwestern Railroad here.