Standard Gauge
Headquarters: Bruce, MS (Calhoun County)
Years of Operation: 1925-present
Mill Capacity: ?0,000 ft/day
Miles Operated: 21.726
Locomotives Owned: Steam- 2 Diesel- 2?
Equipment: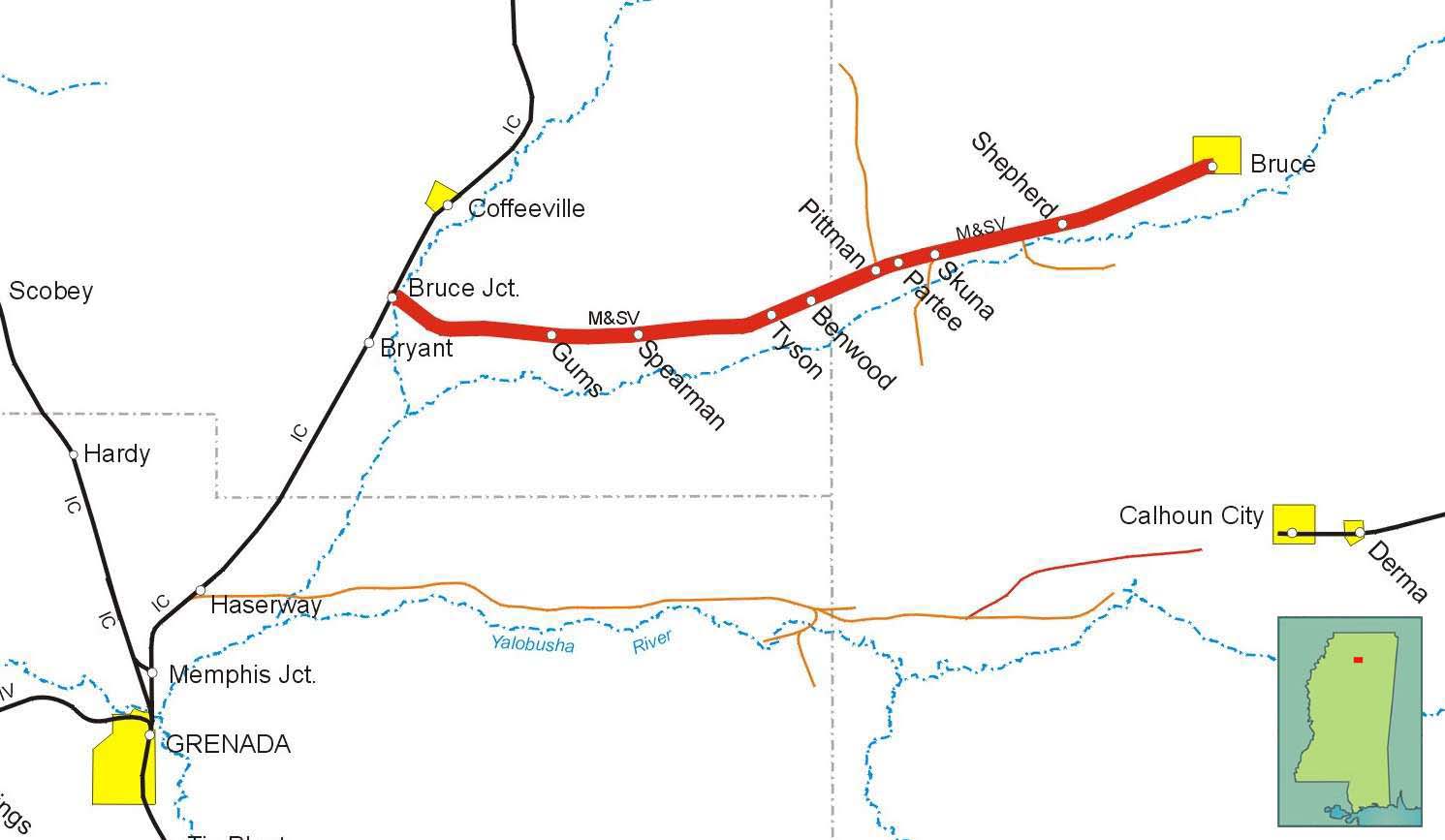 Click Map for Larger Version
History by Gil Hoffman:
The Mississippi & Schoona Valley Railroad Company was incorporated on June 1, 1925, under the laws of Mississippi, to construct a railroad from a connection with the Illinois Central Railroad at Bryant, Miss., in a general northeasterly direction along the Schoona River to a point in Calhoun County to be known as Bruce, Miss., a distance of approximately 22 miles. It was organized June 2, 1925. The name was changed to "Mississippi & Skuna Valley Railroad Company" on April 29, 1926, by charter amendment. Authorized capital stock was $200,000, all of which was issued on October 1, 1926.
The line was built mainly to serve the hardwood band mill of the E. L. Bruce Company, its owners, at Bruce, Miss. Original officers of the railroad were: R. G. Bruce, president; C. Arthur Bruce, 1st vice president; E. L. Bruce, Jr., 2nd vice president; Frank Bruce, secretary, and George McSweyn, treasurer.
Construction began in May 1925, with the railroad being completed and placed in operation on September 1, 1926. Construction work was performed partly by the E. L. Bruce Company, which controlled the railroad company until June 1928, and partly by other contractors as well as the company's own forces. The main line was laid with 70 and 75-lb. relay rail leased from the Illinois Central Railroad. The E. L. Bruce Company had trackage rights over almost the entire line for operation of its log trains.
The country traversed was generally level and in places, swampy. The region was originally heavily timbered, but was gradually logged off. About 17 miles of the line was full earth surfaced and the remainder, ballasted with cinders.
On December 31, 1928 the railroad owned 1 steam locomotive, 3 box cars, 5 flat cars, and 1 gasoline passenger motor car. The motor car was named "Bruce" and had a Reo chassis with a railroad motor coach body.
The lumber company was bought by Weyerhaeuser and the mill modernized over the years. It is still in operation as of June 2009.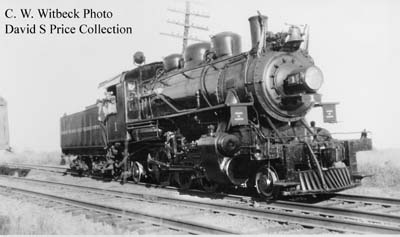 M&SV 2-6-2 Number 1 at Bruce Jct.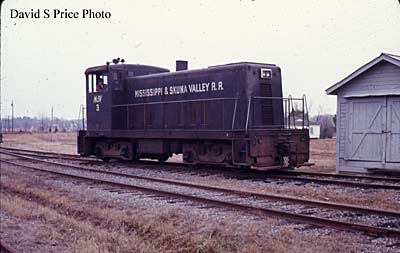 M&SV GE 70-tonner Number 3 at Bruce Jct. in 1969.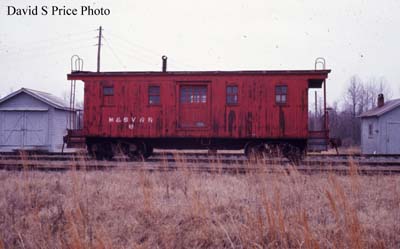 M&SV wood caboose at Bruce Jct.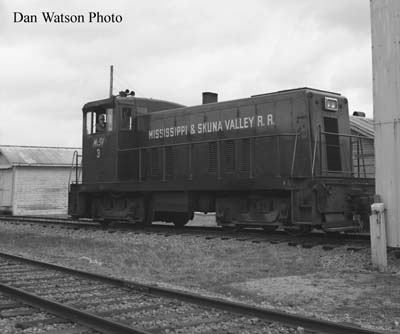 M&SV 3 at Bruce Jct. on March 6, 1971.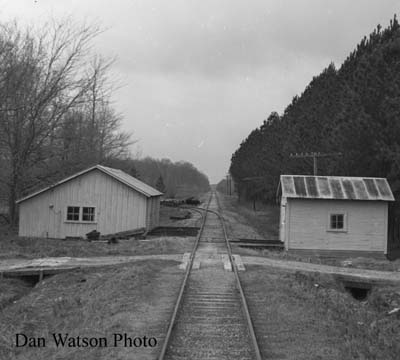 Track view along the M&SV on March 6, 1971.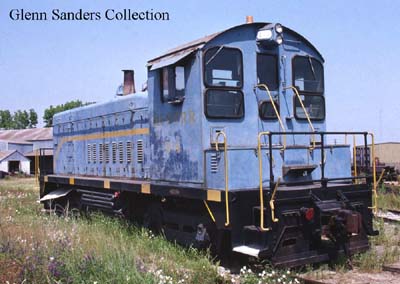 Mississippi & Skuna Valley D-4 at Bruce, probably circa 1985.