Standard Gauge 56-lb rail
Headquarters: Norfield, MS (Lincoln County)
Years of Operation: 1892-1933
Mill Capacity: 200,000 ft/day in 1917
Miles Operated: 33.2 for NC&M plus many miles of logging spurs owned by lumber company
Locomotives Owned: 15
Equipment:
6 locomotives, 65 log cars, 2 Barnhart loaders in 1910
Clyde McGiffert loader bought 3-20-1917
Clyde Skidder bought 4-2-1917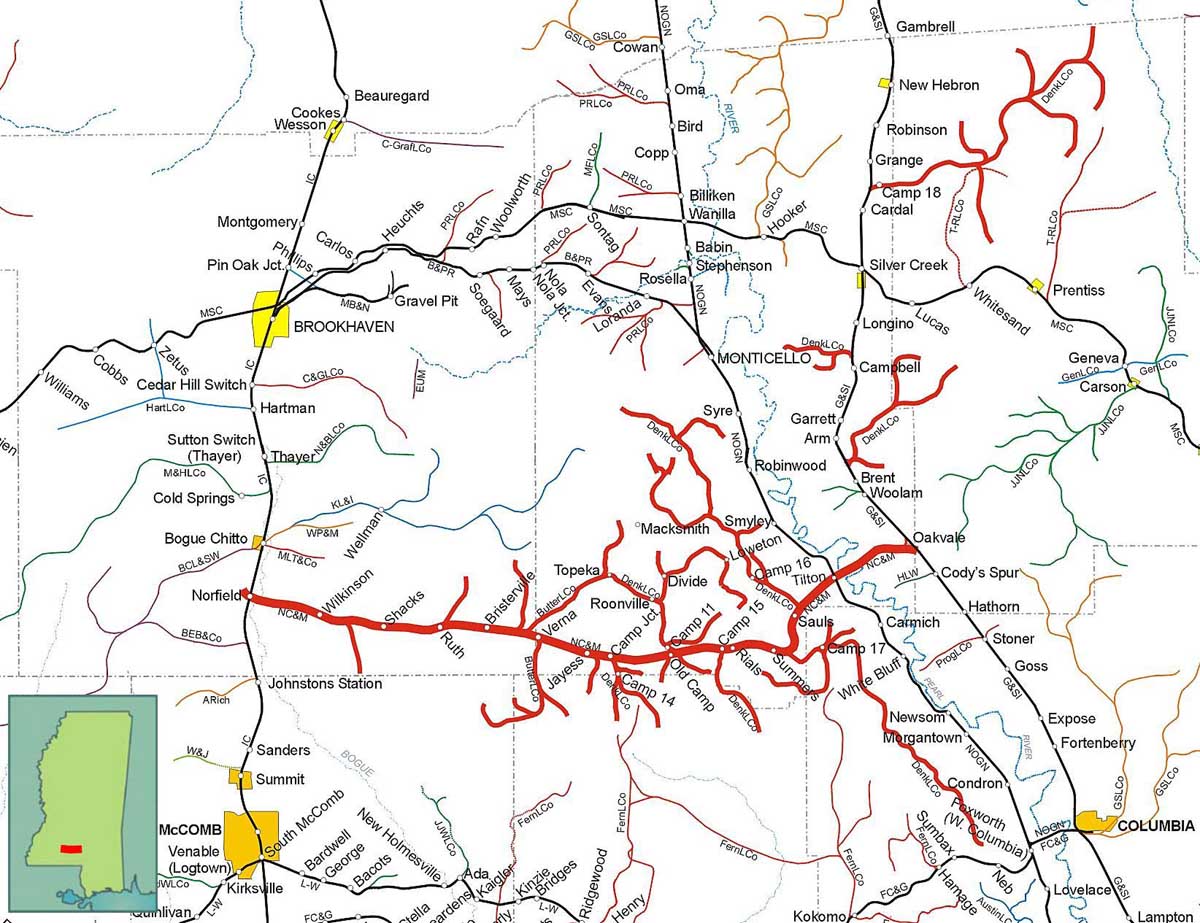 Click Map for Larger Version
History by Gil Hoffman:
Norwood & Butterfield built a sawmill at Norfield in 1891 and built a logging railroad eastward. This railroad was incorporated as the Natchez Columbia & Mobile RR in June 1892. It was eventually extended to a connection with the NOGN at Tilton, MS. In 19__ it was extended across the Pearl River to connect with the G&SI Columbia Branch. The lumber company then built logging spurs off of this G&SI Branch.
For more information:
"Dummy Lines Through The Longleaf", Gilbert H. Hoffman, Center for the Study of Southern Culture, University of MS, Oxford, MS, 1992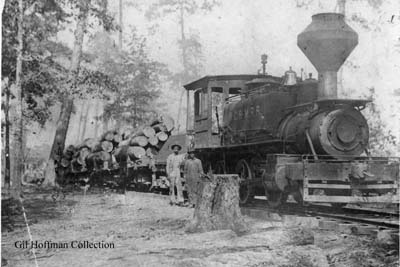 NC&M 3 was an old 0-4-2 tank locomotive with a tender added.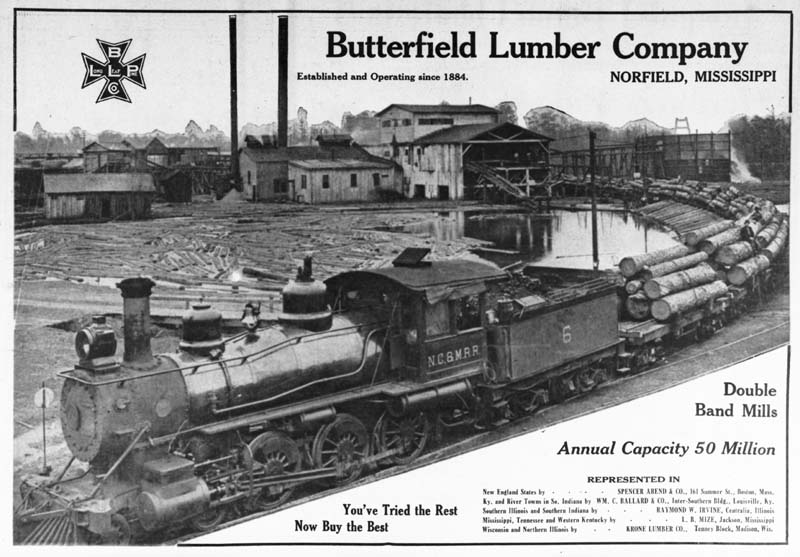 NC&M 6 was featured in this ad in American Lumberman magazine.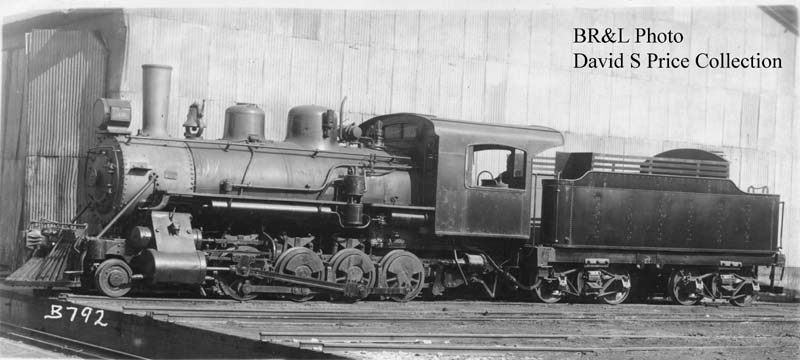 NC&M 33 was a narrow gauge locomotive from Colorado rebuilt to standard gauge.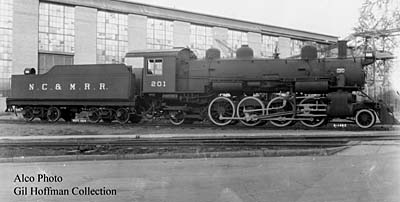 NC&M 201 at the Alco factory before delivery to Mississippi.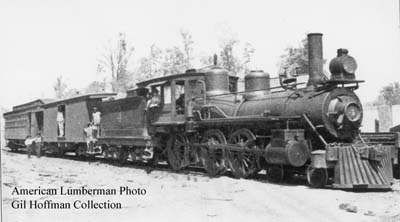 NC&M 4 on the passenger train about 1906.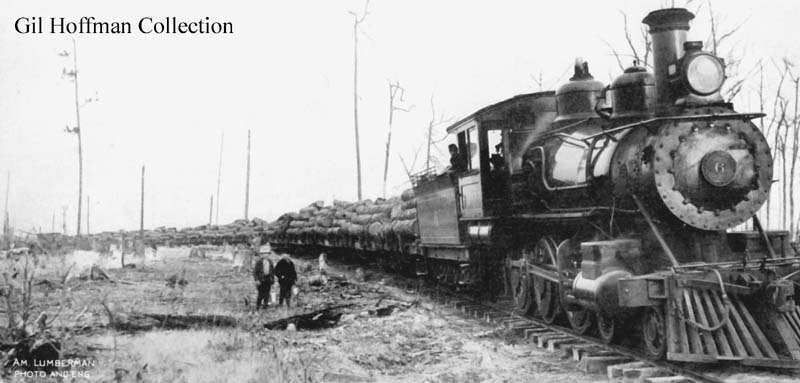 NC&M Baldwin ten-wheeler Number 6 with log train.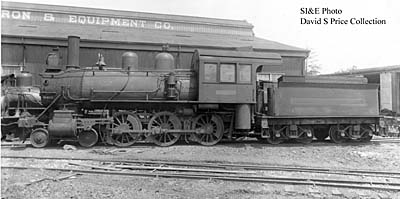 NC&M 8 at Southern Iron & Equipment in Atlanta.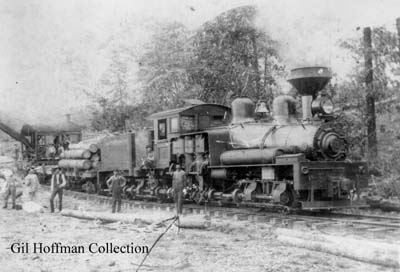 NC&M 3-truck Shay Number 5 with a log loader.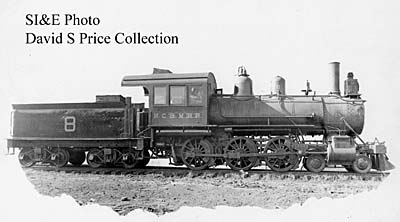 NC&M 8 was an old Pennsylvania ten-wheeler.