Standard Gauge
Headquarters: Bogalusa, LA
Years of Operation: 1906-1933
Predecessor Roads: East Louisiana
Successor Roads: Gulf Mobile & Northern
Miles Operated: 284.6
Route: Jackson, MS- New Orleans, LA + branches
Locomotives Owned:
Equipment:
June 30, 1914- 25 locomotives, 21 passenger, 4 combines, 2 parlor, 3 baggage mail, 567 box, 64 stock, 556 flats, 199 coal, 108 service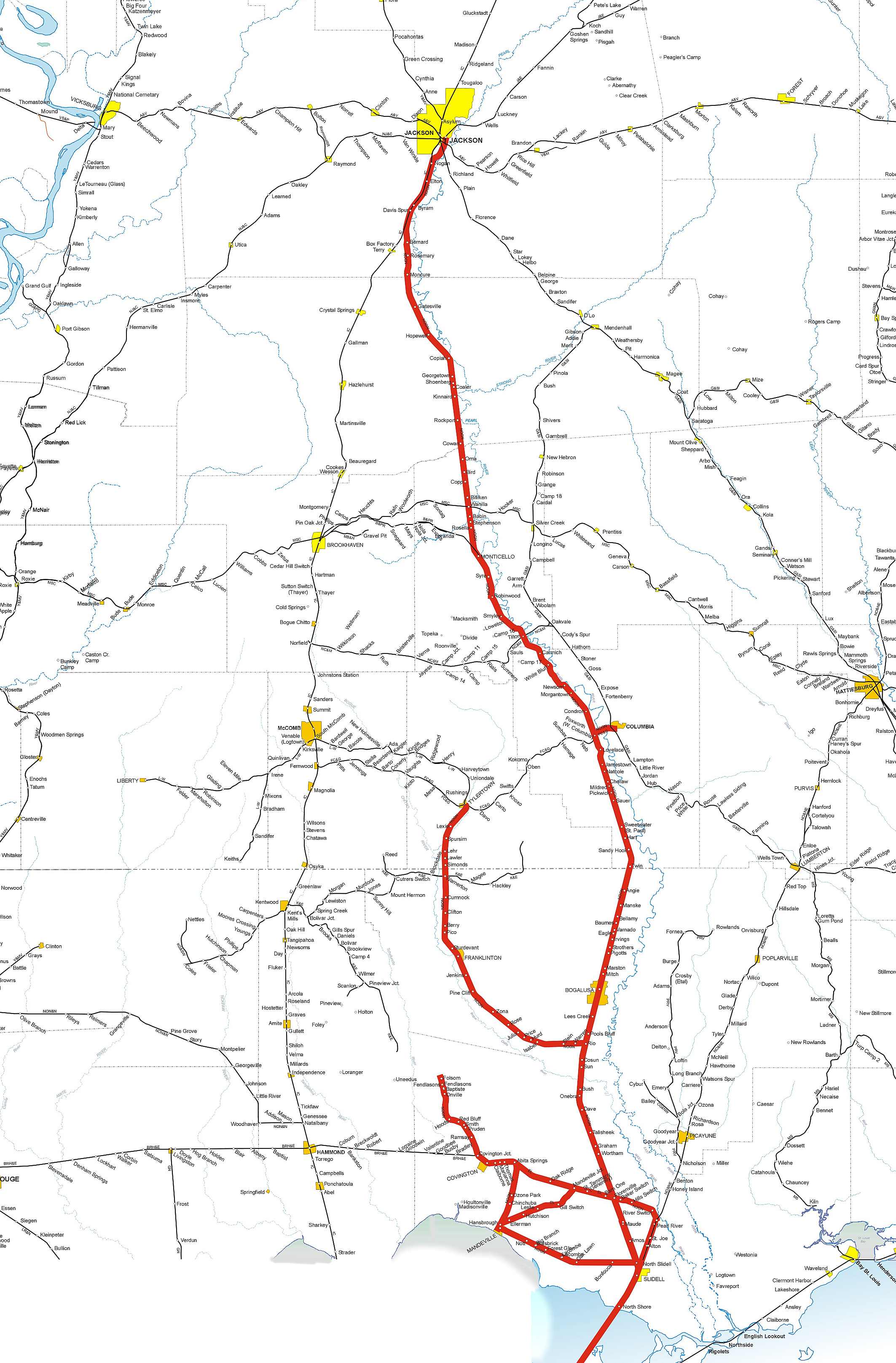 Click Map for Larger Version
The New Orleans Great Northern Railroad was incorporated in Louisiana on Jan. 27, 1905 and in Mississippi on May 9, 1905 by the owners of the Great Southern Lumber Co., who was then building one of the largest sawmills in the country at the new town of Bogalusa, La. NOGN bought the East Louisiana Ry on June 1, 1905. The NOGN was completed from Slidell, La. to Jackson, MS in 1909. The Gulf, Mobile & Northern Railroad acquired control of the NOGN in 1929, and officially leased the NOGN in 1933. The NOGN was thereafter operated as a part of the GM&N.

For more information: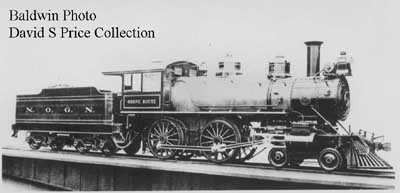 Builder's photo of NOGN 4-4-0 No. 105.

NOGN 4-6-0 No. 56 new at the factory.

Builder's view of NOGN 4-8-2 No. 201.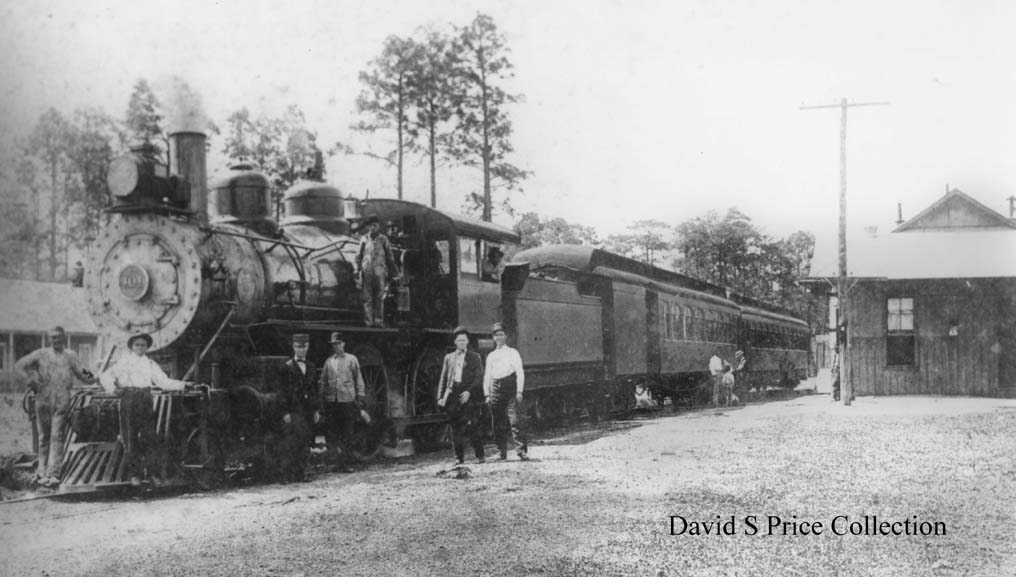 NOGN 4-4-0 No. 101 at Folsom, La.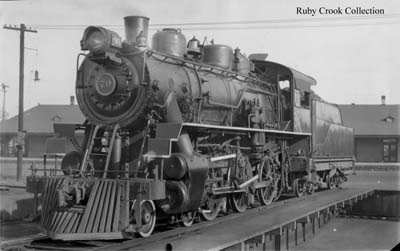 NOGN 70 rides the turntable at the NOGN roundhouse in Bogalusa, La.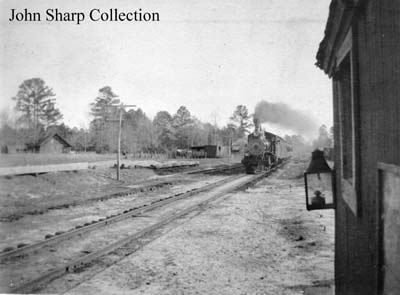 Postcard view of Train 2 approaching the depot at White Bluff, MS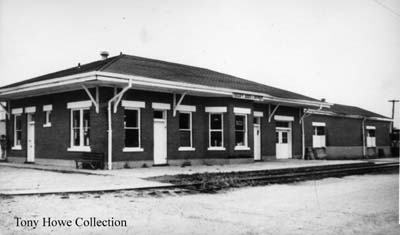 Postcard of NOGN depot in Tylertown. This depot still stands and looks much the same today.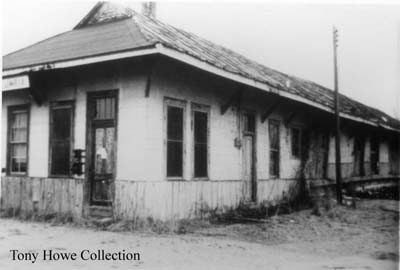 NOGN depot in Columbia, MS circa 1970.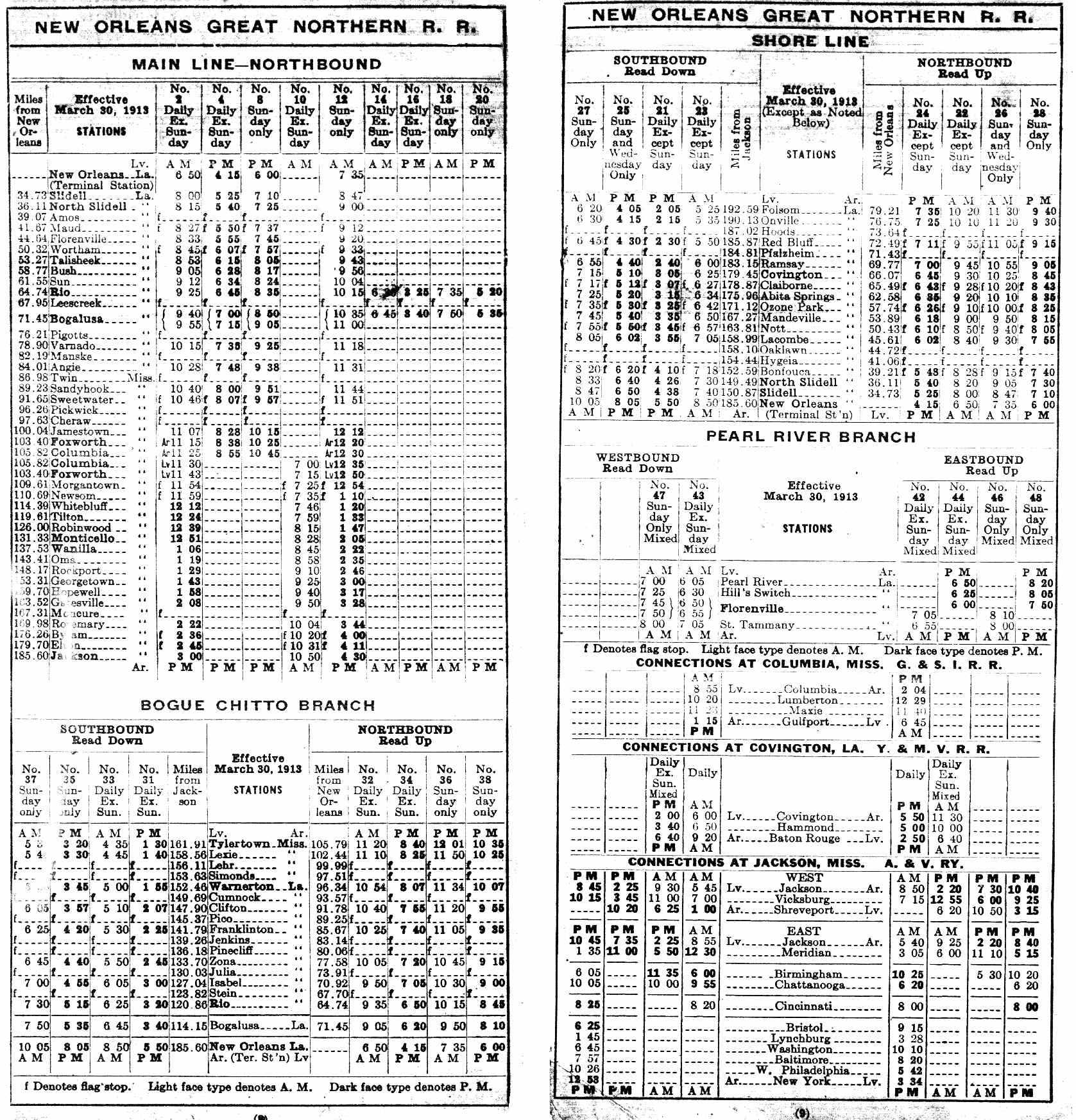 Click timetable for larger version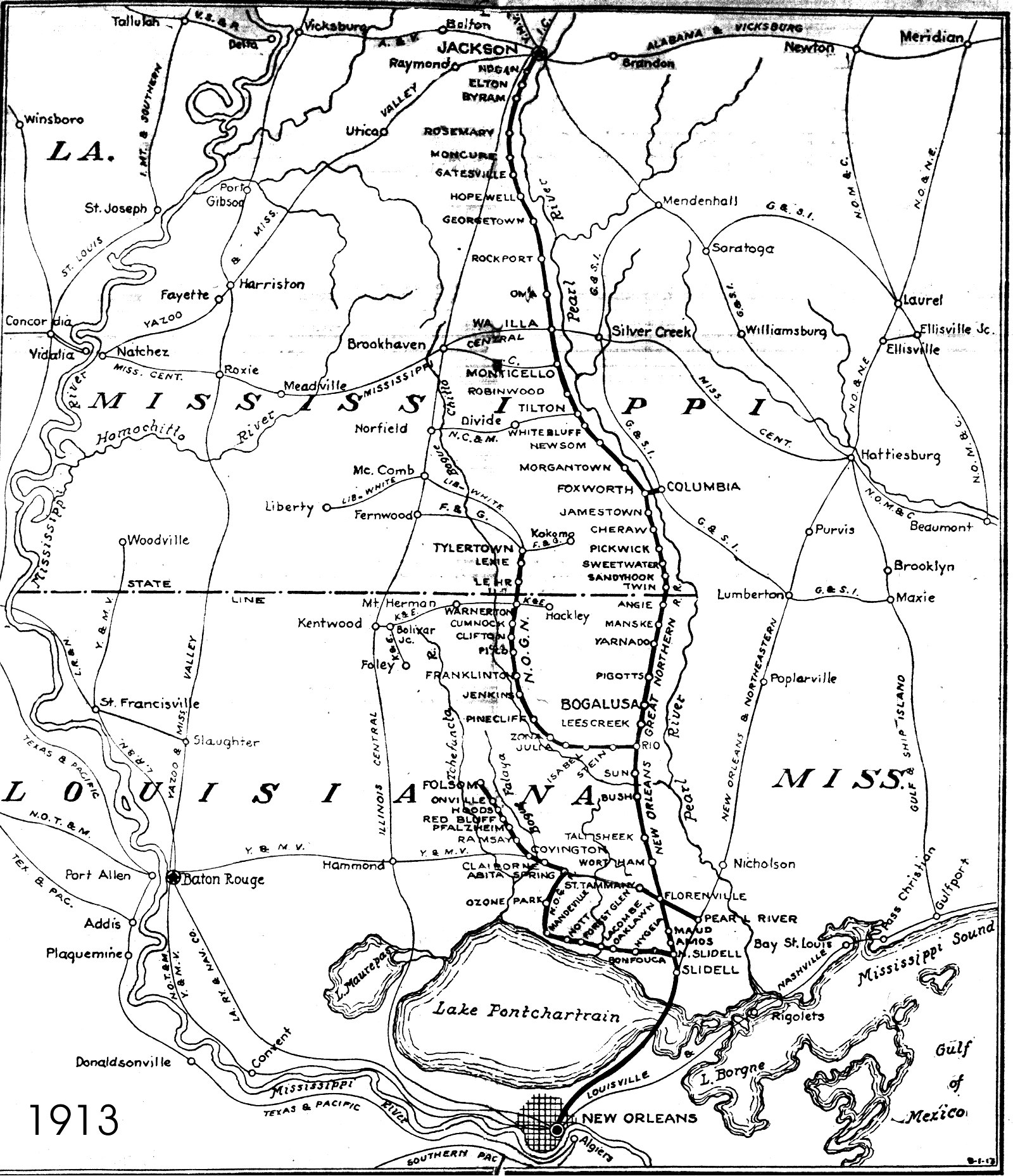 Click map for larger version