Standard Gauge
Headquarters: Chicago, IL
Years of Operation: 1901-1930
Predecessor Roads: Cotton Belt Lumber Co.
Successor Roads: Yazoo & Mississippi Valley
Miles Operated: 11.68
Locomotives Owned:
Equipment: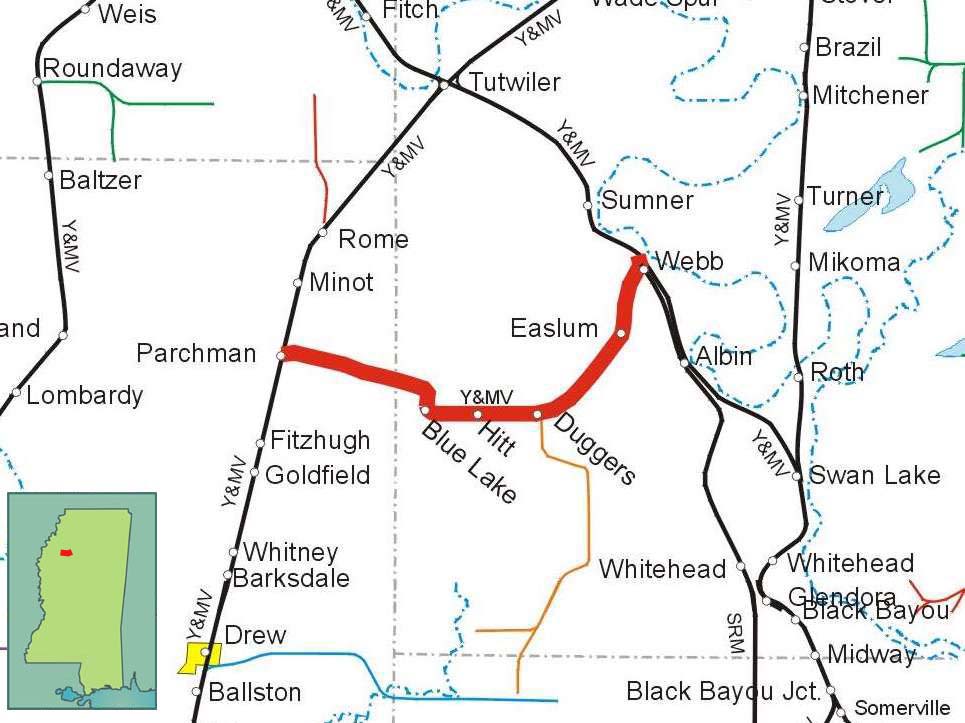 Click Map for Larger Version
History by Tony Howe:
The Sunflower & Eastern Railway was incorporated on July 31, 1901 by the Cotton Belt Lumber Co., who owned a large mill at Blue lake, just east of Parchman, MS. The road was partially built by the Y&MV, who leased the line on June 9, 1905. It was built northeast from Parchman to Webb. The branch was abandoned on Oct. 13, 1930.