Standard Gauge initially 25-lb rail, later 56-lb rail
Headquarters: Hattiesburg, MS (Forrest County)
Mill Capacity: 50,000 ft/day in 1910 75,000 ft by 1917
Years of Operation: 1893-1938
Miles Operated: about 35
Locomotives Owned: 6
Equipment:
#1- 11-ton Lima 0-4-2T
#2- 30-ton Lima 2-6-0
#3- 38-ton Shay
#4- 60-ton Bladwin 2-6-2
#5- 60 ton Shay
#6- 73-ton Baldwin 2-8-2
1 McGiffert loader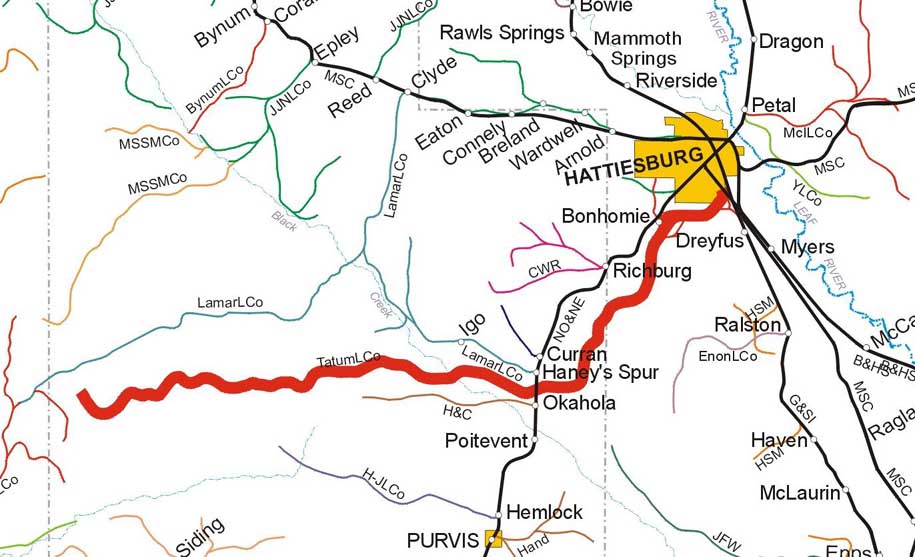 Click Map for Larger Version
History by Gil Hoffman:
On November 4, 1892 W. S. F. Tatum and M. F. O'Neal signed a contract with J. H. Moores, of Lansing, Michigan, to buy 160 acres of land along the New Orleans & Northeastern Railroad, about four miles southwest of Hattiesburg, Perry County. In February 1893 the Tatum-O'Neal Lumber Company had two temporary sawmills in operation on this land, at what was known as "Bonhomie." That same month ground was broken for a new permanent sawmill which was to have a planing mill and dry kilns. The company was operated as a partnership with each man owning an equal share. Before coming to Mississippi, Tatum and O'Neal had operated sawmills at Bethel Springs, Tenn.
On October 29, 1897 the partnership was dissolved with Tatum paying O'Neal $5,500 for his half-interest and giving him a deed to a "brick house in Bethel Springs, Tenn." O'Neal continued to work for Tatum until May 1, 1898, after which he presumably returned to Tennessee. After 1897 the company was known as the "Tatum Lumber Company," but it was never incorporated. At the time of the split, a logging railroad had been built which was 2 2/3 miles in length. The equipment consisted of one locomotive and three log cars.
The Bonhomie & Southwestern Railroad, the Tatum logging railroad, was chartered in Mississippi on August 22, 1910 by W. S. F. Tatum, W. O. Tatum and S. E. Travis, all of Hattiesburg. The railroad was projected to run from Hattiesburg in a southwesterly direction via Bonhomie, intersecting the New Orleans & Northeastern Railroad just north of Okahola, then running in a westerly direction to Columbia, in Marion County. The railroad was to completed within five years and not required to operate freight and passenger trains on Sundays, except in emergencies, in the "promotion of the Christian religion."
In 1923 Tatum purchased GM&N's Hattiesburg branch from Beaumont to Hattiesburg and formed the Bonhomie & Hattiesburg Southern to operate the branch. Tatum Lumber Co. needed the branch to log a tract of timber at Denco, on the GM&N Blodgett Branch in Greene Co., where Tatum logged from 1924 to 1929. After 1929, logging operations returned to Lamar County using the old Tatum logging railroad, which was never removed in 1924.
The last log was sawn at the mill on October 22, 1938 at about 3 p.m.
Additional information:
"Steam Whistles in the Piney Woods, Volume 1", Gilbert H. Hoffman, Longleaf Press, Hattiesburg, MS, 1999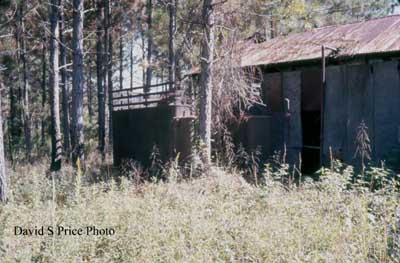 The tank from Tatum Shay No. 5 was used at an oil well as seen here in 1968.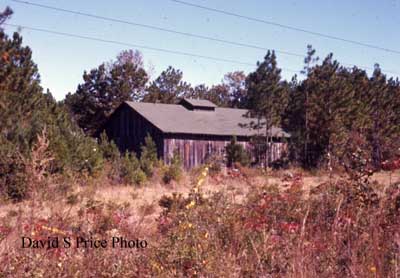 The Tatum Lumber Co. machine shop at Bonhomie in 1968. The walls were still there in the early 1990's, but the roof had collapsed. Today, unfortunately, the structure is gone.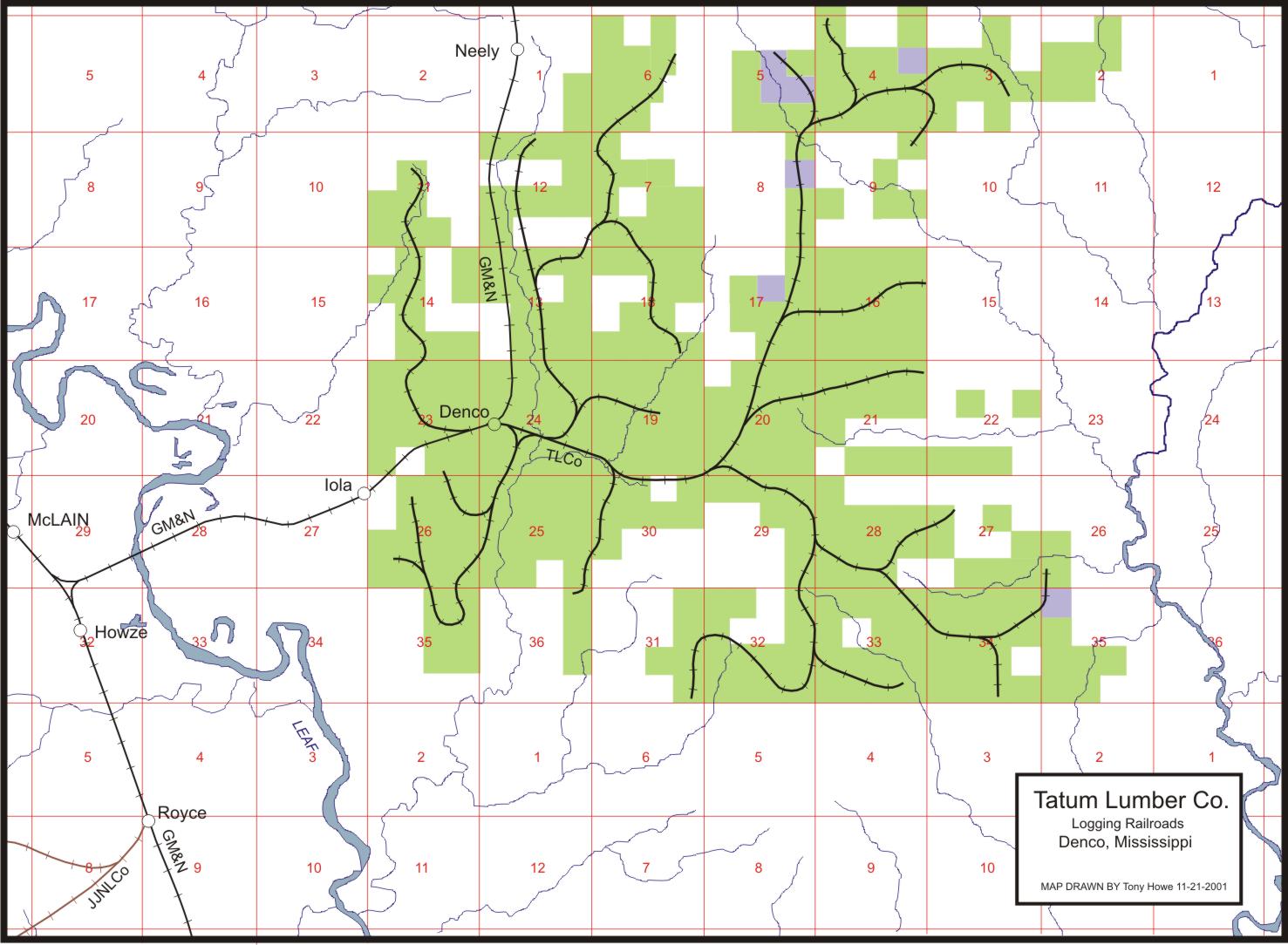 Click Map for Larger Version