Standard Gauge
Headquarters: Moorhead, MS
Years of Operation: 1895-1900
Predecessor Roads: Chester Pond
Successor Roads: Yazoo & Mississippi Valley
Miles Operated: 20.5
Locomotives Owned:
Equipment:
3 passenger cars and 36 freight cars in 1899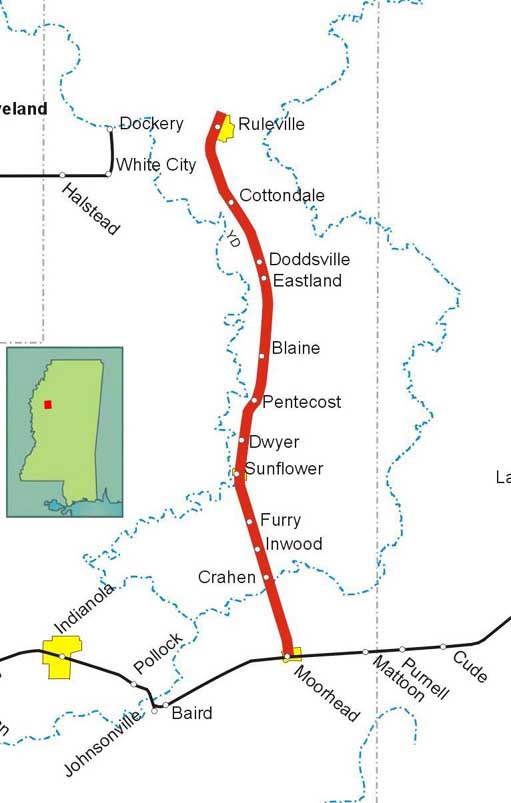 Click Map for Larger Version
The Yazoo Delta Railway was incorporated on April 27, 1895 and built 20.5 miles of railroad from Moorhead to Ruleville, which opened in August 1897. On June 13, 1900 the road was bought by the Yazoo & Mississippi Valley and extended from Ruleville to Tutwiler
. The Yazoo Delta Railroad was commonly referred to as the "Yellow Dog" because of the road's initials- Y.D.