Standard Gauge
Headquarters: Hattiesburg, MS (Forrest Co.)
Years of Operation: 1897-1904
Predecessor Roads: J. J. Newman Lumber Co.
Successor Roads: Mississippi Central
Miles Operated:
Locomotives Owned:
See also: J. J. Newman Lumber Co.
Equipment: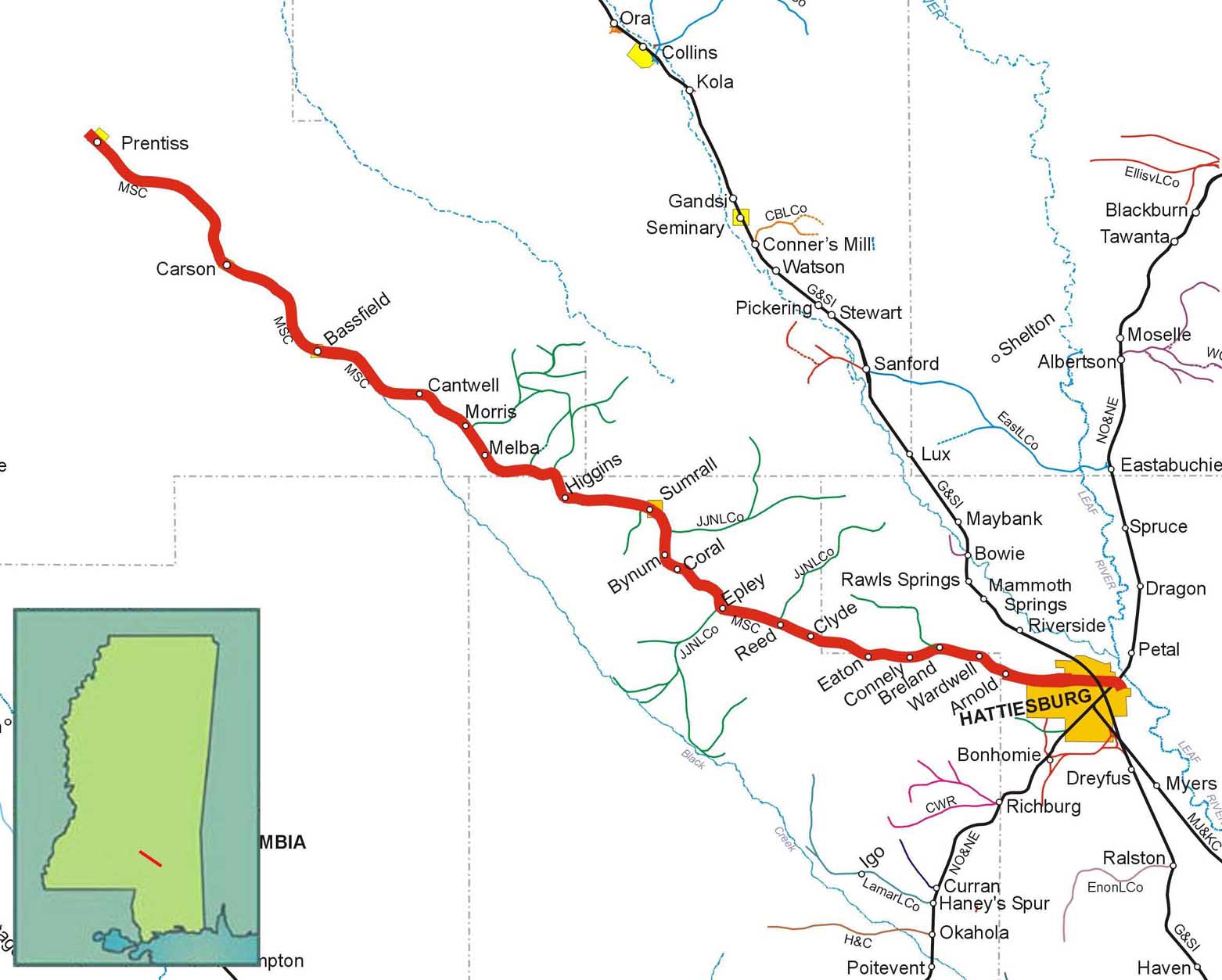 Click Map for Larger Version
History by David Price and Tony Howe:
The J. J. Newman Lumber Co. bought an existing mill in Hattiesburg near the Leaf River in October 1894. Newman had previously operated sawmills in Pennsylvania before coming to Mississippi. With the financial backing of wealthy Pennsylvania lumberman Fenwick L. Peck, the mill at Hattiesburg was greatly expanded over the next several years to become one of the largest in the state. In 1895, construction started on a standard gauge logging railroad running west from the mill. This railroad was incorporated as the Pearl & Leaf Rivers on November 20, 1897. At this time, the railroad was only 8 miles long, but by 1901 the line had reached 19 miles to the new town of Sumrall, and the lumber company later built two more huge sawmills at that point in 1902-3 and 1905 respectively. As the railroad was expanded, the new goal to reach Natchez was chosen and the railroad was renamed the Mississippi Central on February 13, 1904.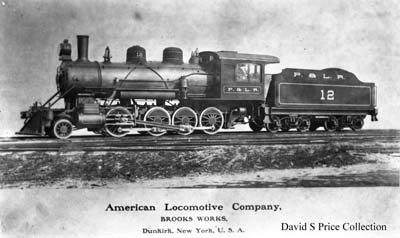 Alco-Brooks built P&LR Number 12 in 1904. It became Mississippi Central 105.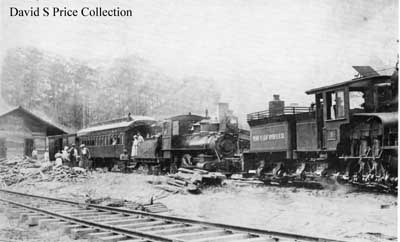 A P&LR passenger train at the Epley depot behind 0-4-2 Number 2, while 3-truck Shay Number 5 waits nearby.